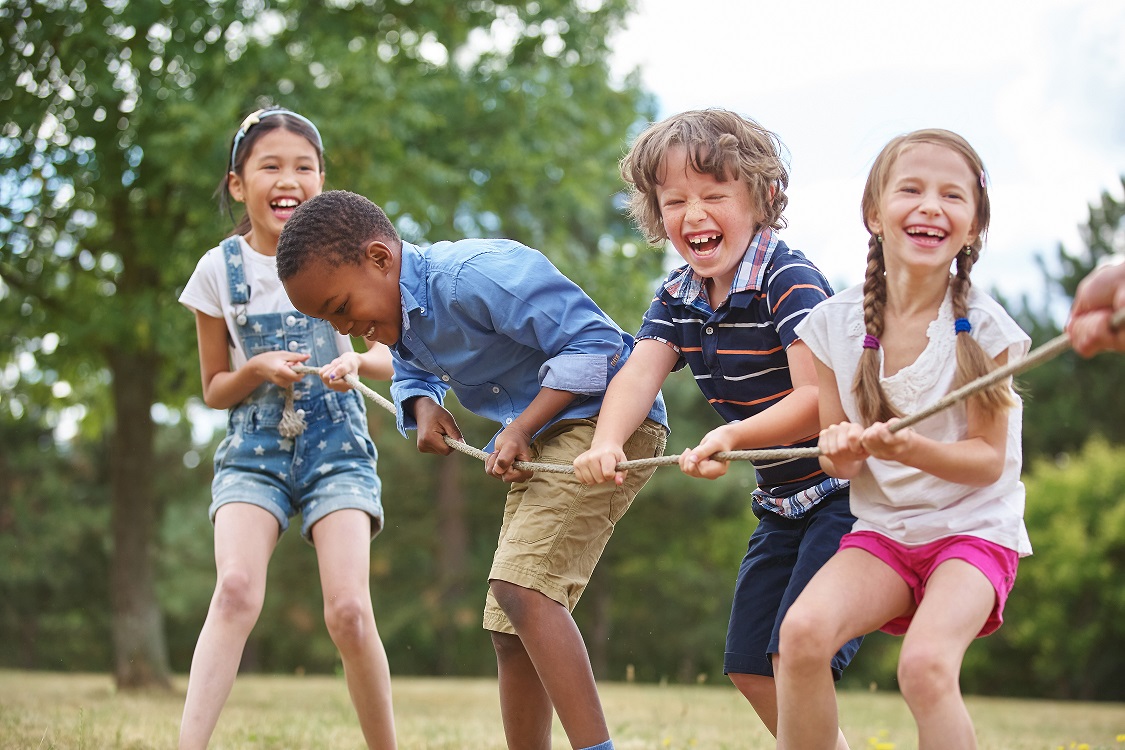 Enough! Preventing Child Sexual Abuse in My Youth Organization
"Enough!" is a comprehensive training course developed exclusively to meet the specific needs of youth organizations, and to address the challenges they face in preventing sexual misconduct and abuse. The one-hour, online course provides learners with an engaging and interactive experience, while increasing their knowledge about child sexual abuse, their ability to identify boundary violating behaviors before they can escalate to legally reportable sexual offenses, and their confidence in reporting sexual misconduct and suspected cases of child sexual abuse.
Introduction
Every year, in youth-serving organizations (YSOs) across the U.S. an estimated 35 million adults come into contact with more than 70 million children and teens. Within these organizations our children learn new skills, build self-esteem, and are challenged to explore worlds that might not be available to them at home. Unfortunately, the same factors that create a nurturing environment for children may also increase a child's vulnerability by providing "cover" and access to children that sexual abusers seek. Without a comprehensive strategy to prevent sexual abuse, those who work in youth-serving organizations and programs are not sufficiently equipped to protect our children from this risk or the organization from financial and legal liabilities. A key prevention strategy is to educate all staff and volunteers about child sexual abuse and how it can be prevented.

How to Preview or Purchase
Administrators and directors of youth-serving organizations may preview the course for free with no obligation.
The course is available for purchase under a Licensing Agreement based on a per learner cost of $20. Youth organizations or city or town recreation departments with large employee pools are encouraged to contact us to discuss an "enterprise rate" that would support its dissemination to the broadest possible audience. The Licensing Agreement includes regular reports to the purchasing entity about the number and demographics of learners registered who completed the course, and their pre and post-test scores and evaluation survey results. For information about previewing or purchasing the course, please contact us at info@masskids.org or call us at 617 742 8555.
Interested individuals can also take the course. Contact us at info@masskids.org and we will send you a special access link. Your $20 registration fee can be paid by check and sent to MassKids, 112 Water St., Suite 204, Boston, MA 02109.
Evaluation
Learners can take the course in one session or in four 15-minute modules. Closed captions are available. Three brief knowledge checks are included within the course and pre- and post-tests measure knowledge gains. A brief survey assesses self-reported changes in ability to identify and respond to boundary-violating behaviors that can lead to sexual abuse. A certificate of proficiency can be downloaded upon completion of the course. Reports are available for program administrators to track completion rates and feedback from participants.
Who Should Take the Course?
Administrators, directors and trustees of public or private youth organizations and programs, tutors, sports coaches, troop leaders, counselors, mentors, music, dance, and martial arts instructors, faith-based youth program staff, custodians, security guards, bus drivers, food service staff, healthcare staff, volunteers, and anyone else working in programs that serve youth.

More About Enough!
While the problem of child sexual abuse is disturbing, the course is positive and hopeful in tone and approach. It makes it clear that youth-serving organizations that build their knowledge and strengthen their practices in this important area of child protection can enhance their leadership and reputation in the community as safe havens where children can learn thrive, and succeed.
The curriculum developers integrated cutting-edge findings on the essential elements of effective and engaging e-learning. "Enough!" avoids the usual talking heads and slide-reading narrators and instead conveys information through two avatars - a town recreation department director and a tutor in an after-school program. Two cases of child sexual abuse are highlighted to address the fears and biases that youth-serving organization staff report have hindered them from identifying, reporting and preventing child sexual abuse.
The course highlights the latest neuroscience research on the impact of child sexual abuse on learning difficulties, memory deficits, social/emotional learning, academic failure, and long-term physical and mental health.
To reinforce knowledge gains and support ongoing learning, a robust set of prevention resources are included, e.g. downloadable booklets, handouts, videos, etc. Policy resources are made available and can serve as the basis for post-course follow-up discussions among program personnel and administrators.
Continuing Education Credit for Social Workers
This program has been approved for 1.0 Social Work Continuing Education hours for relicensure, in accordance with 258 CMR. NASW-MA Chapter CE Approving Program, Authorization Number D90158. Social workers who have completed the course can email info@masskids.org for an e-learning certificate including the authorization number and other required information.
Course Developer
Jetta Bernier, MA is a child abuse prevention advocate with over 30 years of experience in program development, training, community organizing, and policy advocacy. She is executive director of MassKids, a 60-year old private, statewide child advocacy organization that serves as the state chapter of Prevent Child Abuse America.
For more information about previewing the course, purchasing, and available discounted rates, please contact info@masskids.org.
| Access Date | Quiz Result | Score | Actions |
| --- | --- | --- | --- |